Here is a list of Raphael's masterpieces and where to find them in the museums of Italy. Raffaello Sanzio da Urbino primarily worked in Florence, Rome and Milan. His contemporaries included Leonardo da Vinci, Michelangelo and Titian, among others. Raphael was born on April, 6 1483, and died 37 years later on April 6, 1520. Many of Raphael's greatest works remain in Italy, and this list to his masterpieces will get you on your way: Raphael: Paintings in FLORENCE Gallerie degli Uffizi and Palazzo Pitti - Includes among others: Raphael's "Self-Portrait," "Madonna del Granduca," "Madonna of the Goldfinch," "Ezekiel's Vision," and the portraits of...
---
• Florence • Milan • Rome • Venice

Cinematic Italian Destinations where Hollywood came to Film.
---
• Rome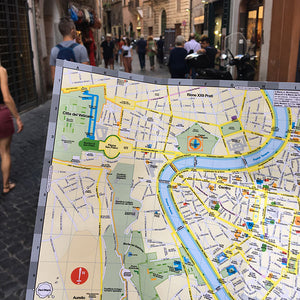 We organized a tour just for you.  See Rome with our clever itinerary of 6 of its famous piazzas.